Hey, Caerusnet Members!  If you really want to develop a referral mindset, The Caerusnet Member Toolbox is a must read. 
Click here: Caerusnet Member Toolbox!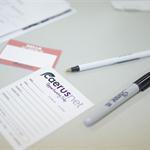 Supporters of Caerusnet Michigan
Meeting Location: Location Independent, *, State of, Michigan, -----
Meeting Information: * *
Meeting Facilitator: Call Steven Zyskowski at (517) 304-3339
PASS REFERRAL!
---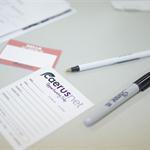 Commercial Real Estate Services - Lisa Lloyd
eXp Realty

Michigan
734-274-1391
---
Hair Stylist/Color - Kim Porth
Angel Hair at Bliss
104 E Saint Paul St
Brighton, MI 48116
248-202-8588
---
Identity Theft & Legal Shield - Chuck Dodge
Legal Shield & Identity Theft Shield


248-459-8794
---
Massage & Whole Food Nutrition - Brendan Collins
Healing Forest & Juice Plus
1841 Virnankay Circle
Ann Arbor, MI 48103
734-218-0909
---
Security Systems, Residential and Commercial - Dan Foster
Foster Camera Solutions
--
Fenton, MI 48430
248-672-8640
---
Travel Agent - Sandals & Monat Hair Care - Vickie Cook
Travel With Vickie & Monat
8720 Lagoon Dr
Brighton, MI 48116
810-210-3330