---
Adam Caballero
Meeting Facilitator for:
Milan Caerusnet *New Team Forming Now
Phone: 734-368-8871
Email: [email protected]
My purpose is to help you feel confident, connected and in control of your financial life. The right financial advice can help prepare you for whatever life brings – both the expected and the unexpected. When you work with me, you receive: 1:1 financial advice based on your goals and needs. Personalized recommendations for a diversified portfolio, and solutions to help protect you from uncertainty. Regular meetings to review your goals, progress and investments. Anytime access to your investments and digital tools to help you stay on track. Ready to learn more? Getting started is as easy as meeting for a complimentary initial consultation whenever it's convenient for you.
PASS REFERRAL!
---
Angie Leaser
Meeting Facilitator for:
Washtenaw Greater Area NEW TEAM FORMING
Phone: 734-439-0486
Email: [email protected]
After spending over 20 years in information technology as a consultant and director of large global teams, I learned a lot about how people perceive money, especially how prepared they believe they are for their futures. I realized that many individuals were living in the now, thinking about the next few years instead of the next 30 to 50. They were not prepared to answer the question "can I maintain my standard of living in retirement", even though they were making good incomes today. When I became a financial advisor, I committed myself to helping business professionals, families and small business owners prepare for their futures by becoming their guide through each stage of their financial lives. When you decide to work with me, we start by getting to know one another and then understanding your personal situation, goals and needs for the future. You are at the center of everything I do. I use an established process to build a personalized strategy to help you accomplish your needs. We then partner together throughout your life to help you stay on track. I want you to feel confident, in control, informed and secure with the strategy so that you can focus on what is most meaningful to you. When I am not guiding my clients through this journey, you can find me enjoying time with my family on our boat in the beautiful Michigan summers, reading books and volunteering at my church building up women in the community through our Women's Ministry.
PASS REFERRAL!
---
Chaz Carrillo
Meeting Facilitator for:
Lansing Green Team
Phone: 517-230-9214
Email: [email protected]
Chaz has professional and personal goals of restoring people and community. Professionally, he does this by consulting with individuals, businesses and non-profits about their insurance protection. Personally, he is a community advocate for positive change. Chaz has a wonderful wife Nicole and five great girls, Lily, Sophia, Charlie, Victoria, And Joanna with 1 cats and a dog. Chaz works with businesses and community organizations in the Greater Lansing Area, Michigan, and throughout the USA.
PASS REFERRAL!
---
Doug Moffat
Meeting Facilitator for:
Ann Arbor3 Wednesday 10AM & Brighton2 Tuesday 10AM & Detroit Gods & Goddesses of Opportunity
Phone: 810-333-1713
Email: [email protected]
Doug Moffat is known as The Defense Specialist. Why? Because as both a life insurance expert and a hockey team goalie, it's all about defense. Good defense keeps your assets safe and that is Doug's passion. As one of the very first Caerusnet Members in Michigan, Doug has 9 years experience in the Facilitated referral team system. As an independent insurance agent, Doug looks forward to helping his Members grow by referral!
PASS REFERRAL!
---
John & Hannah Manwiller
Meeting Facilitator for:
Brighton/Fenton Caerusnet Zoom Team
Phone: 517-618-0696
Email: [email protected]
Being a financial advisor with Edward Jones, it is my privilege to serve clients in the Brighton Area. I really enjoy meeting with people, hearing about what is important to them, and helping them make strong, personally tailored financial strategies. I work closely with individual investors. My goal is to help them develop a strategy geared toward personal, long-term goals. Whether you need to save for your child's college education, to prepare for your retirement or to consider tax-reduction strategies, I can help. I believe the key to successful investing is for you to have a solid, long-term relationship with a financial advisor who really understands your future goals and can help develop a great personal strategy for you. Business owners come to me for help in setting up retirement plans for employees or for guidance on investments designed to help stay ahead of inflation. Organizations, like churches and nonprofits, want to exercise wise stewardship of the donations they receive. I love to help these organizations. I enjoy life in Livingston County. My wife, Hannah, is a small business owner of a youth clothing resale store in Fenton called Pipsqueak Boutique. My favorite activities include scenic walks with Hannah, leading worship services at my church, playing baseball with my five brothers and visiting all the relatives in Alaska.
PASS REFERRAL!
---
Kristy Scholl
Meeting Facilitator for:
Jackson Wednesday 1PM
Phone: 517-787-0215
Email: [email protected]
As the current branch manager of Flagstar Bank's East Michigan Ave Jackson location, Kristy Scholl is excited to launch and Facilitate her own Caerusnet referral team in Jackson. Kristy was a Caerusnet Member while she was managing a Flagstar branch in Ann Arbor and fell in love with the world of referrals. If you or your business counts on word of mouth referrals in the Jackson area, connect with Kristy to learn more and to visit Caerusnet Jackson!
PASS REFERRAL!
---
Michelle Cousineau
Meeting Facilitator for:
Monroe Caerusnet
Phone: 734-652-0783
Email: [email protected]
Hi Michelle Cousineau with Engrave It All, USA. My business is making memories last forever through laser engraving. I can engrave any size material to produce personalized items. Whether you are an individual looking for the perfect gift or a organization looking for corporate items, I can make that happen for you! I absolutely love professional development and referral marketing and look forward to building an amazing Caerusnet referral network with YOU in Colorado Springs, Colorado.
PASS REFERRAL!
---
Steve Bebber
Meeting Facilitator for:
Saline Thursday 8:30AM
Phone: 734-646-1232
Email: [email protected]
Steve is certified as a Specialist in Fitness Nutrition, has a B.S. & M.S. in Health Promotion & Human Performance and works with clients as a consultant and coach in the areas of weight management, organic nutrition and sports nutrition and world's best air and water purification systems to improve their quality of life. Steve first began in business with a paper route when he was just 13 years old, and has had a variety entrepreneurial experiences while working in the field of education, before starting his health and wellness business. He now helps fellow entrepreneurs improve the quality of their business through focused referral marketing as a CaerusNet Meeting Facilitator in Saline. He has enjoyed running a very successful Caerusnet team for over 5 years and loves the connections it has created with other business owners and the business it has brought them.
PASS REFERRAL!
---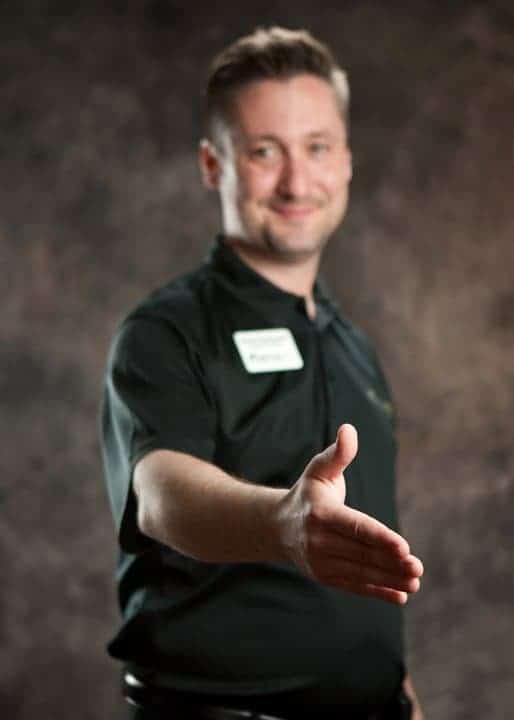 Steven Zyskowski
Meeting Facilitator for:
Ann Arbor1 & Greater Area Tuesday 11AM & Ann Arbor2 & Greater Area Tuesday 1PM & Brighton1 & Greater Area Tuesday 8AM & Brighton3 & Greater Area Wednesday 8AM & Brighton4 & Greater Area Wednesday 10AM & Canton & Greater Area Thursday 1PM & Supporters & Friends of Caerusnet Michigan
Phone: (517) 304-3339
Email: [email protected]
The Caerusnet Facilitated Referral Team Systems was developed in 2008 by social entrepreneur, Steven Zyskowski
. Zyskowski has facilitated thousands of one-hour Caerusnet team meetings and
actively runs them to this day serving Members in Brighton, Ann Arbor and Canton
. In addition, he helps support Michigan Caerusnet Facilitators achieve success. Click the link for the
Meeting Calendar
for Steven Zyskowski's Caerusnet teams.
PASS REFERRAL!
---
Tom Hamp
Meeting Facilitator for:
Lansing1 Tuesday 9:15AM
Phone: 517 599-2782
Email: [email protected]
Tom has over 30 years of sales and management experience. He has worked with both small, family owned companies as well as some of the largest corporations in the world, such as IBM, Eastman Kodak and Kyocera. As a professional business coach with AdviCoach, and as a CaerusNet referral team facilitator, Tom looks forward to helping business people make connections with each other to achieve higher levels of profitability. Tom resides in DeWitt, MI, with his wife Julie and their four children.
2023 CaerusNet Lansing Tuesday 9:15am Referral Team Meeting Calendar:
Quarter 2:
May 16, 23; June 6, 13, 20
Quarter 3:
July 11, 18, 25; August 8, 15; September 12, 19, 26
Quarter 4:
October 10, 17, 24; November 14, 28; December 5, 12
PASS REFERRAL!
---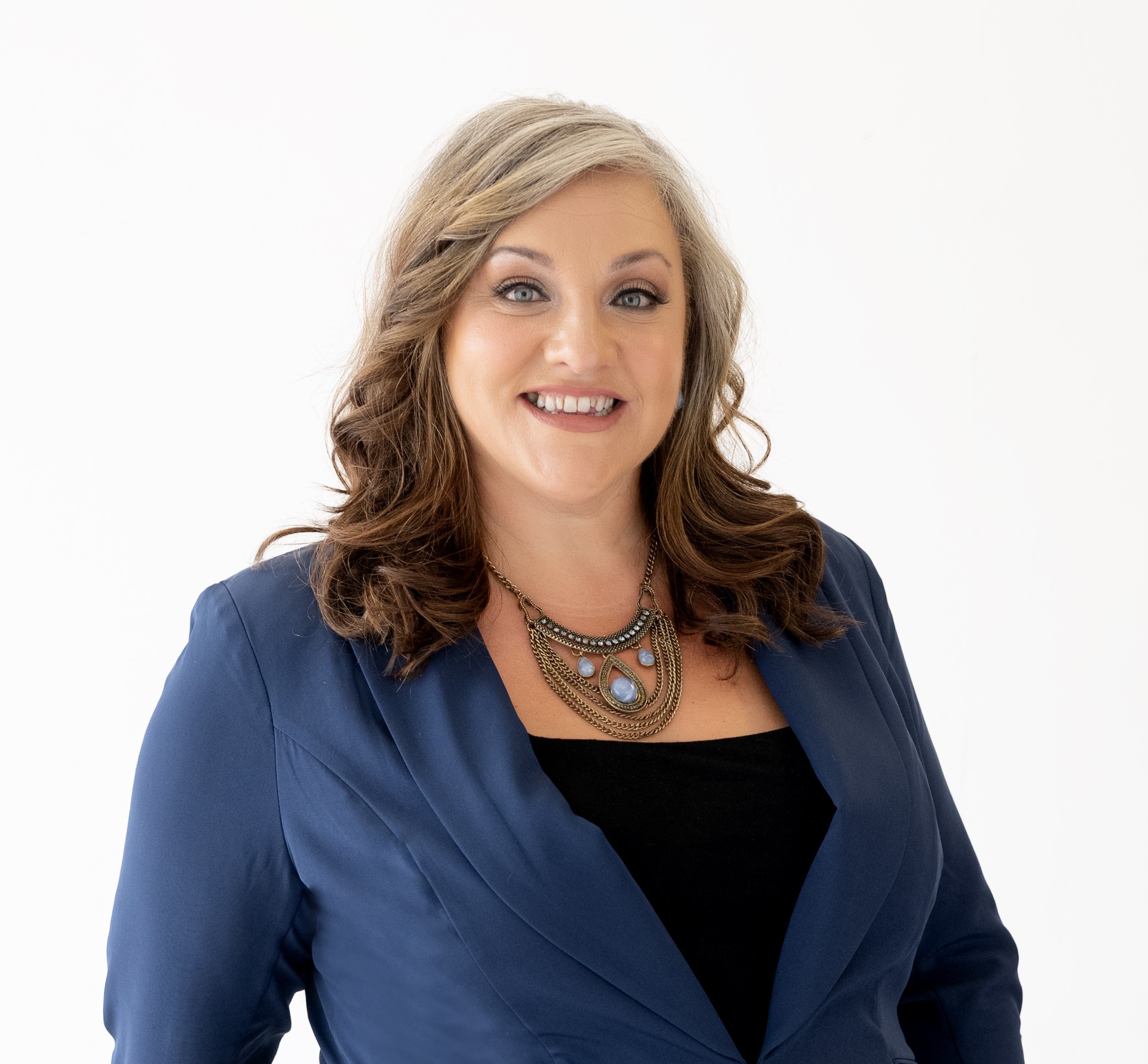 Wendy Caverly
Meeting Facilitator for:
Genesee County Tuesday 8:00AM & Livingston County Thursday 12 PM & Livingston County Thursday 9AM & Washtenaw County Mega Team Tuesday 11AM & west Oakland County Wednesday 9am
Phone: 810-348-0820
Email: [email protected]
Wendy is a Chief Referral Officer and owner of the highly awarded Caerusnet Connections. Celebrating her 7th Anniversary as a Chief Referral Officer in 2020
. Past experiences have given her a great love of networking. At a young age she discovered a talent for talking to people and making sales starting with Girl Scout Cookies. Over the years she has had several professions from working political campaigns to owning and operating her own vending/coffee business and evolving into a Consultant offering services as a Merchant Service Advocate for business owners. Through it all, her love of networking and building relationships where everyone benefits has grown. After only 6 months of being part of the CaerusNet family, she saw how progressive and forward thinking this opportunity was and wanted to share the experience with others. After starting her first team early 2014, she now actively facilitates 5 teams in total. She's excited to teach others how to create relationships where win/win scenarios are the expected results.
Tuesday Team Dates: January 10th & 24th. February 7th & 21st. March 7th & 21st. April 4th & 18th. May 2nd & 16th. June 6th, 13th & 27th. July 18th & 25th. August 8th, 22nd & 29th. September 12th & 19th. October 3rd, 17th & 31st. November 14th & 28th. December 12th. Wednesday Teams Dates: January 11th & 25th. February 8th & 22nd. March 8th & 22nd. April 5th & 19th. May 3rd & 17th. June 7th, 14th & 28th. July 19th & 26th. August 9th, 23rd & 30th. September 13th & 20th. October 4th & 18th. November 1st, 15th & 29th. December 13th. Thursday Team Dates: January 12th & 26th. February 9th & 23rd. March 9th & 23rd. April 6th & 20th. May 4th & 18th. June 8th, 15th & 29th. July 20th & 27th. August 10th, 24th & 31st. September 14th & 21st. October 5th & 19th. November 2nd, 16th & 30th. December 14th.

PASS REFERRAL!