Note:  Individuals listed below are are independent professionals licensing the use of the Caerusnet Referral Team System as their foundation to help assist  them in their desire to professionally facilitate a local, small business referral team(s).
For more information visit: https://caerusnet.com/start-your-own-referral-team/.
Read more in: Caerusnet: The Referral Team Facilitator.
Please do not solicit Caerusnet Facilitators.
Many Facilitators publish their meeting calendar within their listing. If not, please contact the Facilitator directly before visiting their team to be sure they are meeting on the date you wish to visit.
Want to talk more about Caerusnet Membership details or are you interested in becoming a Facilitator?  Schedule a call with founder, Steven Zyskowski by clicking here!
---
Amber Keyes
Meeting Facilitator for:
Goddesses of Opportunity Ann Arbor & Goddesses of Opportunity Ypsilanti
Phone: 734-635-9712
Email: [email protected]
Amber Keyes is a female tour de force, who is passionate about helping others find their spark, live their truth, and LOVE their lives. She runs two female-only teams aptly named the Goddesses of Opportunity. Amber recognizes loving what you do isn't just about the work you are doing, but the community of people that you surround yourself with. What better way to grow your business than with a team of high-vibe goddesses to inspire and motivate you along the way?! Amber's teams are about more than just growing your business, they are about synergy, community, and celebration of every aspect of YOU. The Goddesses of Opportunity is a space of personal growth as much as professional opportunity. Interested in checking out the Goddesses of Opportunity? Text: 734-635-9712
PASS REFERRAL!
---
Amy Maier
Meeting Facilitator for:
Ann Arbor4 Thursday 1PM
Phone: 7344766734
Email: [email protected]
My goal is to put my client first in the real estate transaction and make sure I continually communicate and support them throughout the process, whether it's the first-time buyer or an experienced investor. I am a long-time Ann Arbor resident and mortgage lender. I am the VP, Branch Manager for Ruoff Mortgage in Ann Arbor and have over 25 years of lending experience. I have won numerous branch and division awards for my work. I was voted Ann Arbor's "Best Mortgage Lender of 2017"; Top Ten MSHDA lender of 2017; and recently won top loan officer in the State of Michigan for Ruoff Mortgage in 2019. I am an ardent supporter of fair lending and equal housing.My husband, Bill, and I have five adult children located in the following spots: New York, San Francisco, Chicago, South Carolina, and lastly, Germany. As a former Detroiter, I have a degree from Wayne State University and am an avid golfer and encaustic artist in my spare time.
PASS REFERRAL!
---
Brian Surowiec
Meeting Facilitator for:
Milford Thursday 1PM
Phone: 313-363-0806
Email: [email protected]
Brian has been a successful Caerusnet Member for a number of years and believes in the power of relationship marketing. His company, Essential IT, provides IT and marketing services that empower high growth companies to become more productive and prosperous in an ever-changing, increasingly-networked marketplace. They wow clients not with glitzy tech, but through custom solutions that work. They deliver results because they ask, listen and learn. They're passionate about using tech to make an impact for clients.
2020 Milford Meetings: Jan 16, 23, 30; Feb 20, 27; Mar 5, 19; Apr 16, 23; May 7, 14, 21; Jun 4, 11, 25; Jul 9, 23, 30; Aug 13, 20; Sep 10, 17; Oct 8, 15, 29; Nov 5, 12, 19; Dec 10, 17
PASS REFERRAL!
---
Chaz Carrillo
Meeting Facilitator for:
Lansing Green Team
Phone: 5172309214
Email: [email protected]
Chaz has professional and personal goals of restoring people and community. Professionally, he does this by consulting with individuals, businesses and non-profits about their insurance protection. Personally, he is a community advocate for positive change.Chaz has a wonderful wife Nicole and five great girls, Lily, Sophia, Charlie, Victoria, And Joanna with 2 cats and a dog. Chaz works with businesses and community organizations in the Greater Lansing Area, Michigan, and throughout the USA.
PASS REFERRAL!
---
Doug Moffat
Meeting Facilitator for:
Ann Arbor3 Wednesday 10AM & Brighton2 Tuesday 10AM
Phone: 810-333-1713
Email: [email protected]
Doug Moffat is known as The Defense Specialist. Why? Because as both a life insurance expert and a hockey team goalie, it's all about defense. Good defense keeps your assets safe and that is Doug's passion. As one of the very first Caerusnet Members in Michigan, Doug has 9 years experience in the Facilitated referral team system. As an independent insurance agent, Doug looks forward to helping his Members grow by referral!
PASS REFERRAL!
---
Jeff Graunke
Meeting Facilitator for:
Western Wayne County Online Team
Phone: 734-718-3312
Email: [email protected]
Jeff Graunke is an established networker and business profitability consultant. He the knowledge and credibility to assist business owners in improving operational efficiency leading to increased profitability and business value. Through our strategic and tactical planning process, we give business owners the information to make decisions that are forward thinking approaches to grow and strengthen a business.Running a business without a strategic and tactical plan is like taking a trip without a road map or any knowledge of where you are going. The planning process allows for the owner to be proactive and see problems and inefficiencies before they become competitive liabilities.The plan should define what the business is trying to achieve (strategic) and how it will accomplish (tactical) those objectives. The best type of plan should include short-term (one year), intermediate (two to five years) and long-term goals (how to transition out of the business for the highest value).
PASS REFERRAL!
---
Jennifer Jacobs
Meeting Facilitator for:
Downriver Caerusnet
Phone: 313-573-1894
Email: [email protected]
Jennifer has been a successful Caerusnet Member since June of 2018 and is an expert on essential oils. She's excited to bring Caerusnet to Allen Park and the downriver communities of Michigan. As the world leader in essential oils, Young Living believes that everyone deserves a life full of abundance and wellness. Their vision is to bring the life-changing benefits of essential oils to every home, family, and lifestyle.
PASS REFERRAL!
---
Kevin McGuire
Meeting Facilitator for:
Livonia2 Tuesday
Phone: 248-396-1329
Email: [email protected]
As the owner of Direct Success Partners, Kevin is passionate about helping the businesses community implement the Caerusnet Referral Team System while discovering their own unique personal vision of success. Kevin is no stranger to networking and team building with over 30 years as an entrepreneur.
PASS REFERRAL!
---
Kristy Scholl
Meeting Facilitator for:
Jackson Wednesday 1PM
Phone: 517-787-0215
Email: [email protected]
As the current branch manager of Flagstar Bank's East Michigan Ave Jackson location, Kristy Scholl is excited to launch and Facilitate her own Caerusnet referral team in Jackson. Kristy was a Caerusnet Member while she was managing a Flagstar branch in Ann Arbor and fell in love with the world of referrals. If you or your business counts on word of mouth referrals in the Jackson area, connect with Kristy to learn more and to visit Caerusnet Jackson!
PASS REFERRAL!
---
Linda Tobie
Meeting Facilitator for:
Linden/Fenton TBD
Phone: 248-648-5993
Email: [email protected]
Linda began her Caerusnet referral team journey by joining the Fenton team as a Member. Shortly after joining, Linda signed on to be an expo exhibitor at ReferralTopia2019 in Ann Arbor and experienced the value of larger Caerusnet Michigan network. As a full time, professional provider of book keeping services, Linda desires to be center of influence for her clients and is excited to be a Caerusnet Facilitator in Genesee County.
PASS REFERRAL!
---
Scott Gray
Meeting Facilitator for:
Lenawee County Circle of Influence
Phone: 517-270-1318
Email: [email protected]
Scott Gray is no stranger to business networking and the tremendous benefits that come to those people we know, like and trust. As a professional real estate agent, Scott looks forward to developing a fantastic Caerusnet team in Adrian and helping his Members grow by referral.
PASS REFERRAL!
---
Steve Bebber
Meeting Facilitator for:
Saline Thursday 8:30AM
Phone: 734-646-1232
Email: [email protected]
Steve is certified as a Specialist in Fitness Nutrition, has a B.S. & M.S. in Health Promotion & Human Performance and works with clients as a consultant and coach in the areas of weight management, organic nutrition and sports nutrition and world's best air and water purification systems to improve their quality of life. Steve first began in business with a paper route when he was just 13 years old, and has had a variety entrepreneurial experiences while working in the field of education, before starting his health and wellness business. He now helps fellow entrepreneurs improve the quality of their business through focused referral marketing as a CaerusNet Meeting Facilitator in Saline. He has enjoyed running a very successful Caerusnet team for over 5 years and loves the connections it has created with other business owners and the business it has brought them.
PASS REFERRAL!
---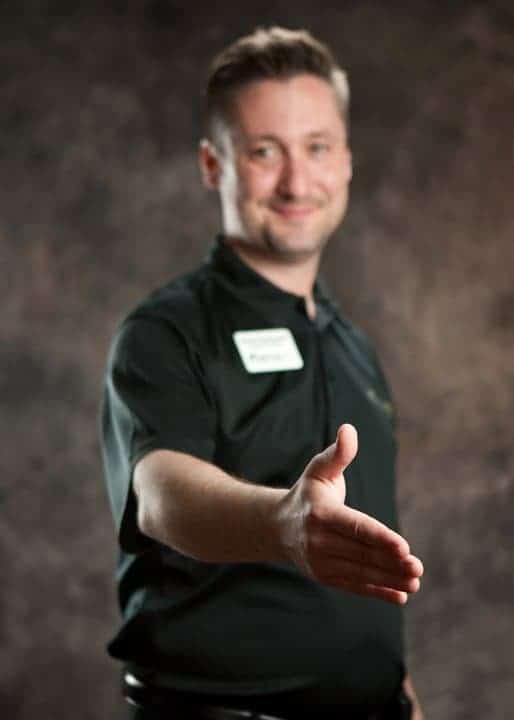 Steven Zyskowski
Meeting Facilitator for:
Ann Arbor1 Tuesday 11AM & Ann Arbor2 Tuesday 1PM SHOWCASE TEAM & Brighton1 Tuesday 8AM & Brighton3 Wednesday 8AM & Brighton4 Wednesday 10AM SHOWCASE & Canton Thursday 1PM SHOWCASE TEAM & Sierra Vista Wednesday Hot Referral Passers & Supporters of Caerusnet Michigan
Phone: (517) 304-3339
Email: [email protected]
The Caerusnet Facilitated Referral Team Systems was developed in 2008 by social entrepreneur, Steven Zyskowski
, Zyskowski has facilitated thousands of one hour Caerusnet team meetings and
actively runs them to this day in Brighton, Ann Arbor and Canton
. In addition, he helps support Michigan Caerusnet Facilitators in their success.
2020 Referral Team Meeting Calendar for Steven Zyskowski's Facilitated Teams.
30 Scheduled Meetings for 2020! 80% Attendance or better is encouraged. If schools are cancelled due to bad weather, the meeting is cancelled on that day as well.
Tuesday Teams
Quarter 1: January 14, 21; February 4, 11, 25; March 10, 17 Quarter 2: April 21, 28; May 12, 19; June 2, 9, 23 Quarter 3: July 14, 21, 28; August 11, 18; September 8, 15, 29 Quarter 4: October 13, 20; November 3, 10, 17; December 8, 15
Wednesday Teams
Quarter 1: January 15, 22; February 5, 12, 26; March 11, 18 Quarter 2: April 22, 29; May 13, 20; June 3, 10, 24 Quarter 3: July 15, 22, 29; August 12, 19; September 9, 16, 30 Quarter 4: October 14, 21; November 4, 11, 18; December 9, 16
Thursday Teams
Quarter 1: January 16, 23; February 6, 13, 27; March 12, 19 Quarter 2: April 23, 30; May 14, 21; June 4, 11, 25 Quarter 3: July 16, 23, 30; August 13, 20; September 10, 17 Quarter 4: October 1, 15, 22; November 5, 12, 19; December 10, 17
PASS REFERRAL!
---
Tom Hamp
Meeting Facilitator for:
Lansing1 Tuesday 1PM & Lansing3
Phone: 517 599-2782
Email: [email protected]
Tom has over 25 years of sales and management experience. He has worked with both small, family owned companies as well as some of the largest corporations in the world, such as IBM, Eastman Kodak and Kyocera. As a professional business coach with AdviCoach, and as a CaerusNet referral team facilitator, Tom looks forward to helping business people make connections with each other to achieve higher levels of profitability. Tom resides in DeWitt, MI, with his wife Julie and their four children.
2019 CaerusNet Lansing Tuesday 1:00pm Referral Team Meeting Calendar:Quarter 1:
January 15, 22; February 5, 12, 26; March 12, 19
Quarter 2:
April 2, 23, 30; May 14, 21; June 4, 11, 25
Quarter 3:
July 9, 23, 30; August 13, 20; September 10, 17
Quarter 4:
October 1, 15, 22; November 5, 12, 19; December 3, 10
2019 Golf Networking League powered by CaerusNet Referral Team Meeting Calendar:Quarter 1:
January 9, 23; February 13, 27; March 13, 27
Quarter 2:
April 10, 24; May 8, 22; June 5, 26
Quarter 3:
July 10, 24; August 7, 21; September 11, 25
Quarter 4:
October 9, 23; November 6, 20; December 4
PASS REFERRAL!
---
Wendy Caverly
Meeting Facilitator for:
Dexter Chelsea Mega Team Tuesday 11AM & Fenton Tuesday 8:00AM & Howell Thursday 12 PM & Howell Thursday 9AM & New Hudson Area Wednesday 9am & The Limitless Online Team
Phone: 810-348-0820
Email: [email protected]
Wendy is a Chief Referral Officer and owner of the highly awarded Caerusnet Connections. Celebrating her 6th Anniversary as a Chief Referral Officer in 2020
. Past experiences have given her a great love of networking. At a young age she discovered a talent for talking to people and making sales starting with Girl Scout Cookies. Over the years she has had several professions from working political campaigns to owning and operating her own vending/coffee business and evolving into a Consultant offering services as a Merchant Service Advocate for business owners. Through it all, her love of networking and building relationships where everyone benefits has grown. After only 6 months of being part of the CaerusNet family, she saw how progressive and forward thinking this opportunity was and wanted to share the experience with others. After starting her first team early 2014, she now actively facilitates 7 teams in total. She's excited to teach others how to create relationships where win/win scenarios are the expected results.
Tuesday Team Dates:
January 14th & 21st~February 4th, 11th & 25th~March 10th & 24th ~April 7th, 14th & 28th ~May 5th & 19th~June 2nd, 16th & 23rd~July 14th & 28th~August 11th & 25th~September 1st, 15th & 22nd~October 6th, 13th & 20th ~November 3rd, 10th & 17th~December 1st & 8th
Wednesday Teams Dates:
~January 15th & 22ND~February 5TH, 12TH & 26TH~March 11TH & 25TH~April 8TH, 15TH & 29TH~May 6TH & 20TH~June 3RD, 17TH & 24TH~July 15th & 29TH~August 12TH & 26TH~September 2nd, 16th & 23rd ~October 7TH, 14TH & 21ST ~November 4TH, 11TH & 18TH~ December 2nd & 9th
Thursday Team Dates:
~January 16TH & 23RD~February 6TH, 13TH & 27TH~March 12TH & 26TH ~April 9TH, 16TH & 30TH~May 7TH & 21ST ~June 4TH,18TH & 25TH ~July 16TH & 30TH ~August 13TH & 27TH ~September 3RD, 17TH & 24TH ~October 8TH, 15TH & 22ND ~November 5TH, 12TH & 19TH~December 3RD & 10TH
PASS REFERRAL!
---
Wendy Griest
Meeting Facilitator for:
Livonia1 Thursday 1PM
Phone: 810-355-6967
Email: [email protected]
Wendy has been a Caerusnet Member for many years and on multiple teams. As a fund raising specialist for non-profits, Wendy has built her business on the referrals from her Caerusnet network. As a big believer in the power of referrals, Wendy is excited to facilitate teams to greatness!
PASS REFERRAL!