Hey, Caerusnet Members!  If you really want to develop a referral mindset, The Caerusnet Member Toolbox is a must read. 
Click here: Caerusnet Member Toolbox!
Goddesses of Opportunity Ann Arbor
Meeting Location: ZOOM Meetings, Online, Ann Arbor, MI, 48108
Meeting Information: Thursday 1pm
Meeting Facilitator: Call Amber Keyes at 734-635-9712
PASS REFERRAL!
---
Financial Advisor - Emily Haberkern
Evangelista & Associates
2950 S. State St, Ste 340
Ann Arbor, MI 48108
7349980746 x4
---
Glass Straws - Daedra Surowiec
Strawesome
510 Highland Ave, suite 227
Milford, MI 48381
(313) 585-3820
---
Insurance (Personal) - Jill Villemure
Kemner Iott Benz
955 W Eisenhower Cir g
Ann Arbor, MI 48103
734.929.3881
---
Keyes to the Kingdom
7661 Ann Arbor St
Dexter, MI 48130
(734) 635-9712
---
Mindfulness/ Yoga - Joy Aleccia
Embracing Stillness
2126 Crestland Drive
Ann Arbor, MI 48103
734-660-6646
---
Mortgage Lender - Christina Slade
John Adams Mortgage
2200 Green Rd
Ann Arbor, MI 48102
(734)476 9200
---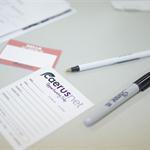 Personal/ Business Banking - Laurie Fromhart
Flagstar Bank
1601 Briarwood Cir STE 100,
Ann Arbor, MI 48108
(734) 214-2265
---
Printing/ Marketing Materials - Margaret Loy
Print-Tech Inc
6800 Jackson
Ann Arbor, MI 48103
734.395.9348
---
Valiant Realty
2144 S State St
Ann Arbor, MI 48104
(734) 531-7878