Hey, Caerusnet Members!  If you really want to develop a referral mindset, The Caerusnet Member Toolbox is a must read. 
Click here: Caerusnet Member Toolbox!
Adrian
Meeting Location: Adrian Armory, 230 W. Maumee St., Adrian, MI, 49221
Meeting Information: Wednesday 3:30pm
Meeting Facilitator: Call Eric Jones at 517-759-4026
PASS REFERRAL!
---
Image Gallery Graphics

517-270-0463
---
County National Bank
1380 S Main St
Adrian , MI 49221
517-902-0008
---
Camera, Video & Audio Visual - Drake Lolley
Advantage Visuals
230 W Maumee St
Adrian, MI 49221
517-759-7047
---
Financial Advisor - Rich Donner
Maple City Financial

517-577-6237
---
Insight HRM, LLC

517-917-5730
---
Insurance Agent - Commercial Lines - Eric Powell
Hayes Insurance Agency

517-423-8316
---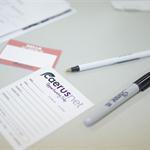 Lawn Care and Landscaping - Adam Moore
A&B Landscaping


517-403-9255
---
Mortgage Loan Officer - Cherie Good
Level One Bank


734-476-7672
---
Personal Lines - Insurance - Doug Greenlee
AAA Insurance

517-265-3400
---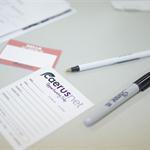 Paragon Office Repair

517-759-0457
---
Real Estate Agent - Doug Williams
Goedert Real Estate


517-605-5284
---
Vice President - Chilah Weller
Workforce PayHub
104 E Maumee St
Adrian, MI 49221
517-398-0208