Hey, Caerusnet Members!  If you really want to develop a referral mindset, The Caerusnet Member Toolbox is a must read. 
Click here: Caerusnet Member Toolbox!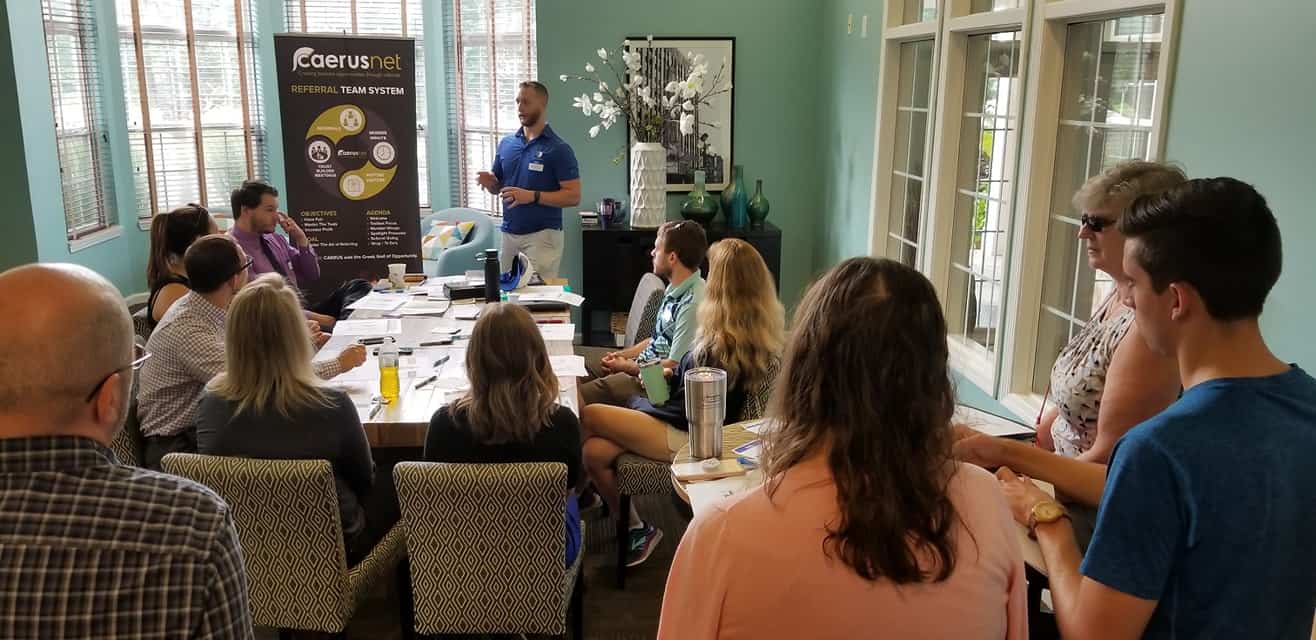 New Hudson Area Wednesday 9am
Meeting Location: Lyon Township Public Library, 27005 Milford Rd, South Lyon, MI, 48178
Meeting Information: Wednesday 9:00AM-10:00AM
Meeting Facilitator: Call Wendy Caverly at 810-348-0820
PASS REFERRAL!
---
Auto Glass and Accessories - Amy Zoldowski
Auto One
9981 E Grand River Ave
Brighton, MI 48116
810-852-1043
---
Banking Services - Melissa Myers
Flagstar Bank
30515 Milford Rd
New Hudson , MI 48165
248-292-1798
---
Bookkeeping/Sm Bus Accounting Dept - Steve Manasco
Supporting Strategies
South Lyon, MI 48130
248-924-1783
---
Health and Wellness - Kathryn Guirlanda
Arbonne
Brighton, MI 48816
616-916-5406
---
Insurance - Personal Lines - Jennifer Johnson
Nationwide
9973 E Grand River Ave
Brighton, MI 48116
810-626-0245
---
Medicare and Life Insurance - Anthony Longlois
Freedom Brokers Insurance
Grand Blanc, MI 48439
810-875-1428
---
Highland Residential Mortgage
7305 Grand Rive Rd #600
Brighton, MI 48114
810-772-6966
---
Posture Alignment Therapy/ Personal Training - Ian Johnson
Well Fit Life
24360 Novi Rd
Novi, MI 48375
313-645-9478
---
Keller Williams
MI 48843
248-240-2424